Custom SQL/PHP Database


Unique PHP database services customized to your needs at very affordable prices. www.clearimaging.com

Free Payment Gateway


Free Authorize.net merchant payment gateway account set up. Apply within minutes. www.Free-Auth.net

SEO Optimization


Search Engine Optimization tailored to your business for gaining top hits & rankings. www.webceo.com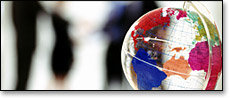 Clearview Hosting provides resellers access to the same technology & support we offer our customers. We provide resellers with very generous discounts, allowing them to charge reasonable prices and still make a hefty profit.

Set up your Clearview reseller account in minutes!

To join the Clearview Hosting reseller program, you must be a Clearview Hosting customer who has purchased a virtual private server at full price.

If you are interested in forming a reseller relationship with us or would like more details about our reseller program, please contact us using the below form.



Become a Clearview Hosting Reseller!